New Reflection II and software update for Reflection available in september 2020.
The new set will be available in september 2020. We added 22 emulations, and you can operate the emulations by using a touch stylus. You can obtain the complete set or do the upgrade in only software on your existing module. Or even upgrade your existing module with additional (touch) LCD display.
The emulations Novag Robot Adversary, Fidelity V2, Saitek Corona (C en D+), Mephisto Nigel Short and Milano (two versions) are added free of charge.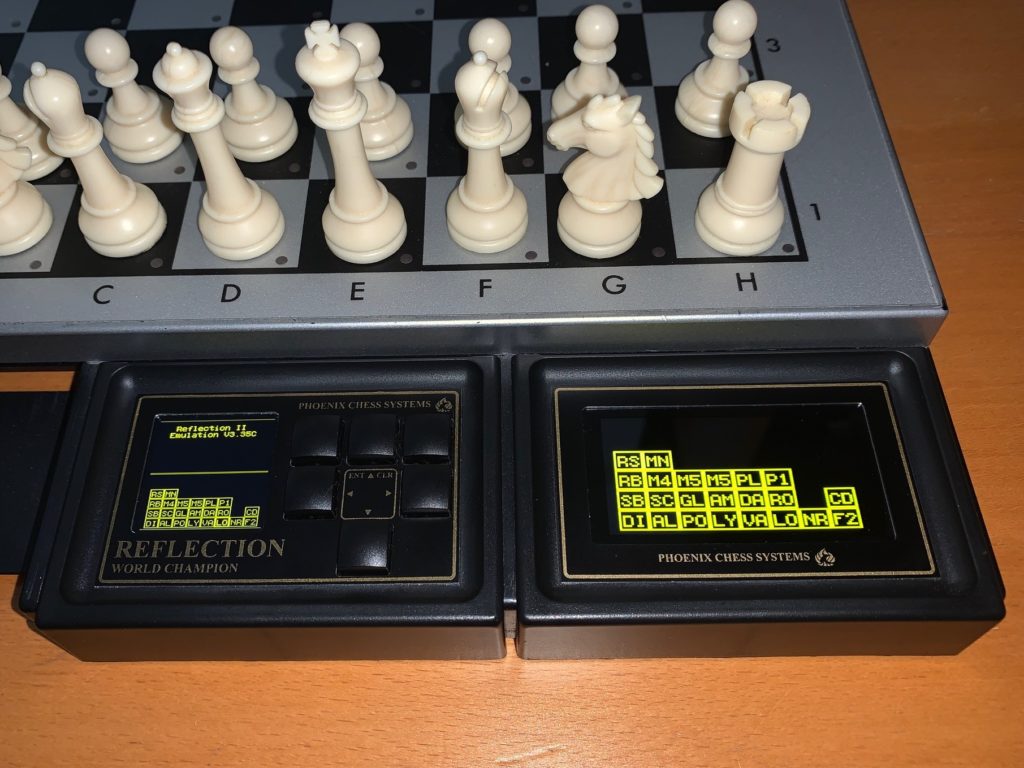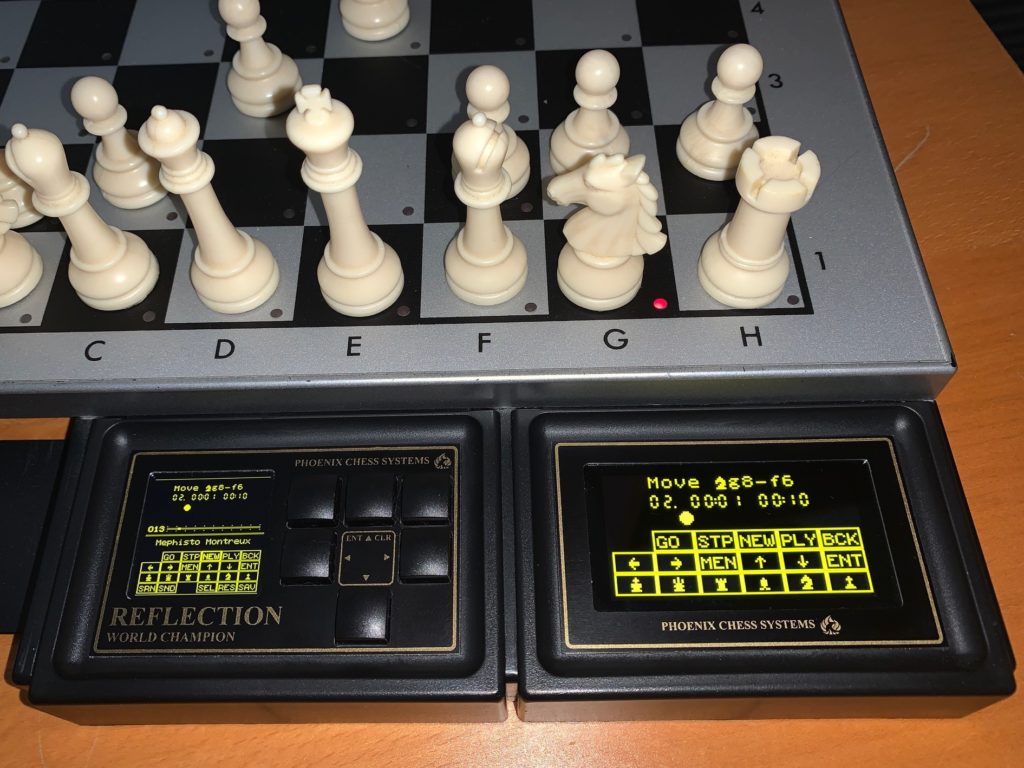 For more information, see the news on this website.
Phoenix Chess Systems partners with Millennium to take computerchess to 'the next level'
It has been a very interesting computerchess career, developing my first chess program when I was 14 although computer chess as a whole and for the world was yet unknown to me. This changed decades later when I started to develop some of the most powerful chess computers : 2005 the Resurrection Module, later the Revelation Computer Chess Board and in 2013 the Revelation II as a joint venture with DGT.
Now this unique success story is being continued with MILLENNIUM. The know-how of MILLENNIUM and the expertise and ideas of Phoenix Chess Systems will take computer chess to the next level.
We are rethinking chess computers completely. This new generation should combine an unprecedented variety of functions with a highly intuitive operation.

"It is almost like the chess game of the 21st century, in which 40 years of chess computer tradition from Munich interweave with the future in online gaming as if by magic", says Thomas Karkosch, COO of MILLENNIUM.
Ruud Martin, CEO of Phoenix Chess Systems : "A logical next step but with enormous potential. Looking forward to work with Thomas Karkosch, Ossi Weiner and the whole MILLENNIUM team for the coming years."